NAPOLI, HOUSE OF THE NEAPOLITAN MANDOLIN: 'VINO E MANDULINO' WITH ETHOS DUO – 24 JUNE 2022
In Naples an evening not to be missed on Friday 24 June 2022: 'Vino e mandulino' ('Wine and mandulin') at the Casa del Mandolino, with music of the classic Neapolitan tradition performed by the Masters of the Casa del Mandolino, wine tastings by the Cavasete Winery and with the participation of Ethos duo, the female guitar and mandolin duo composed of Tiziana Savarese and Dora Gama Statunato.
The show is co-organized by the Casa del Mandolino and the I Lazzari Association.
For information and reservations: 3403334674 – 3403782113 – 3318923006 (I Lazzari). Email: casadelmandolinonapoli@gmail.com
Contribution for the event: € 12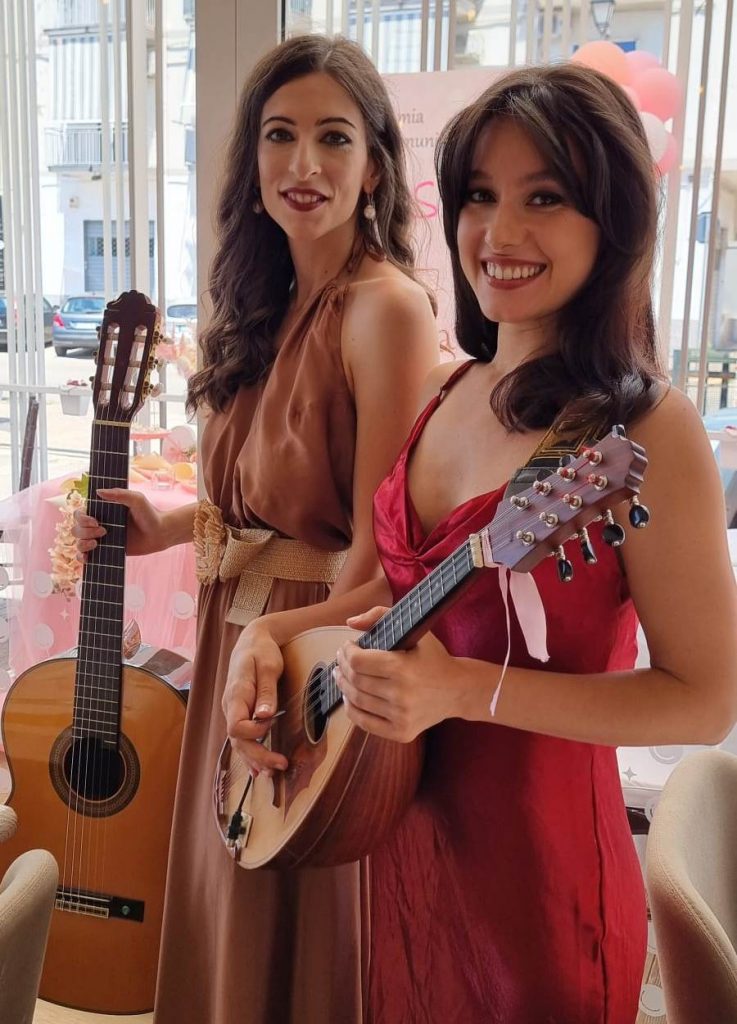 Ethos Duo and music for ceremonies, weddings and events
Ethos Duo is a female musical duo: Tiziana Savarese (classical and acoustic guitar) and Dora Statunato (mandolin).
A careful choice of arrangements allows us to offer a musical repertoire particularly suitable for weddings, receptions and ceremonies organized in wonderful locations on the Amalfi Coast, the Sorrento Peninsula, the islands of the Gulf of Naples, Cilento and Basilicata (Matera and more).
To request information on the repertoire and music for events of Ethos Duo CLICK HERE